HOW VIETNAMESE CHOCOLATE BRAND TBROS BECAME A QUALITY COCOA EXPORTER
As a cocoa lover and chocolate enthusiast, you probably recognize the quite distinctive packaging of the Vietnamese brand T-Bros. Brown recycled carton with golden glitter, blue and white sticker with the brand name on it and a collection of beautiful illustrations of the Vietnamese countryside of Ba Ria, Ben Tre and Dak Lak. These illustrations are an ode to the farmers with which long-time friends Truong Minh Thang and Nguyen Duy Thong have been working side by side with to produce award winning chocolate. T-Bros became the first 100% Vietnamese-owned and operated chocolate brand to win an Academy of Chocolate Award in 2017.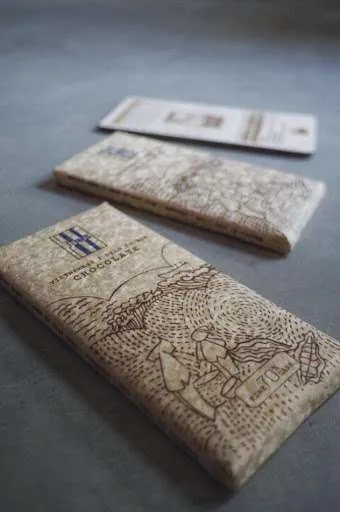 Photograph courtesy of TBros Chocolate /Anh Em Cacao
SOURCING QUALITY COCOA 
The challenges Thong and Thang had experienced while trying to source good quality beans for their chocolate bars and products inspired them to found Anh Em Cacao in 2017. Even though cocoa beans could be found everywhere, they realized that there was still much work to be done at post-harvesting level. The friends did research on microbial biodiversity in the different regions in order to improve the fermentation protocols and optimize the flavour potential of the beans. 
T-Bros own their own plantation in the Dak Lak province and work with small hold farmers in the Ba Ria, Ben Tre and Dak Lak provinces. Farmers are paid higher prices for their cocoa. Pods are collected fresh and post fermentation is closely supervised in centralized fermentation centers to ensure the quality of the beans. The collected cocoa is selected and processed carefully to ensure consistency in quality and flavour characteristics. This collected cocoa is used to produce affordable and good quality chocolate for the local Vietnamese market under the brand name Anh Em.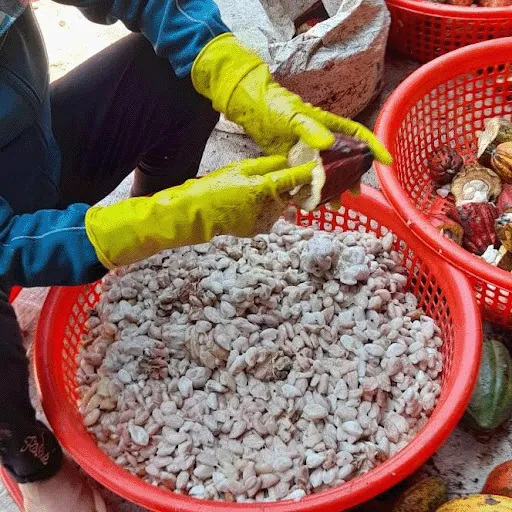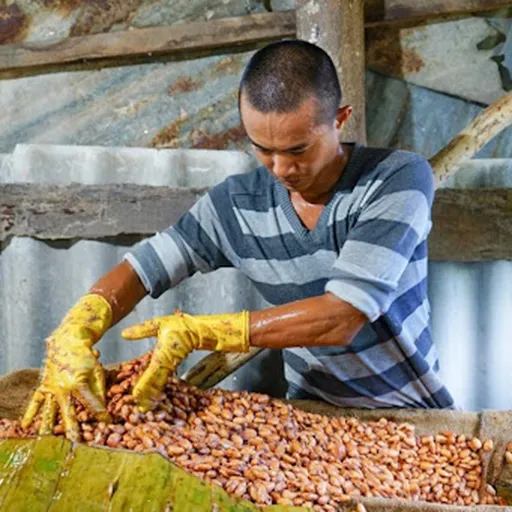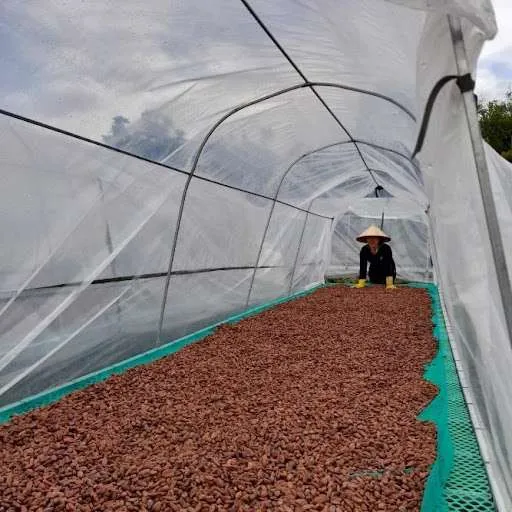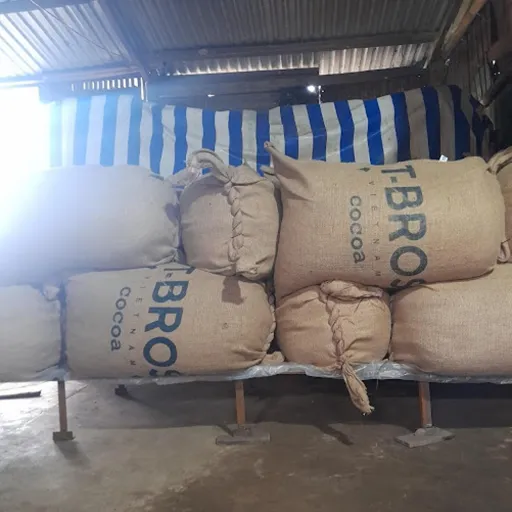 Photographs courtesy of TBros Chocolate /Anh Em Cacao
Post harvesting is done centrally at Anh Em's facilities. Fermentation is done in horizontally placed wooden boxes for an average period of 5 days. Solar drying takes place in solar tunnels for 7 to 10 days depending on the weather conditions.

CONNECTING FINE FLAVOUR COCOA MARKETS 
Once the volumes produced by Anh Em began to increase, they started to look into commercializing their cocoa internationally. They reached out to Daarnhouwer and we were very enthusiastic about working together with such a socially committed and quality-driven company. After testing the flavour profiles of their B10 and B14 types, we were ready to add these new flavours and origins to our fine flavour cocoa collection in Amsterdam. 
PRE-FINANCING: A TOOL FOR PAYING FAIR PRICES AND ENSURING GOOD QUALITY 
Daarnhouwer provides pre-financing to facilitate the local purchasing process. The preparation process takes about 6 months. Since Anh Em is committed to finding the best available cocoa, they pay farmers higher farm gate prices. This requires liquidity that is not always available for a small company.
Our collaboration allows Anh Em to continue to have an impact at farmer level and reach their goals of supporting local producers and promoting the production of quality cocoa in their country.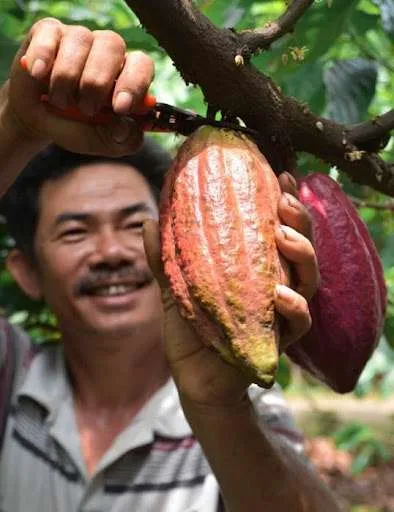 Photograph courtesy of TBros Chocolate /Anh Em Cacao
OUR NEW SHIPMENT IS HERE!!!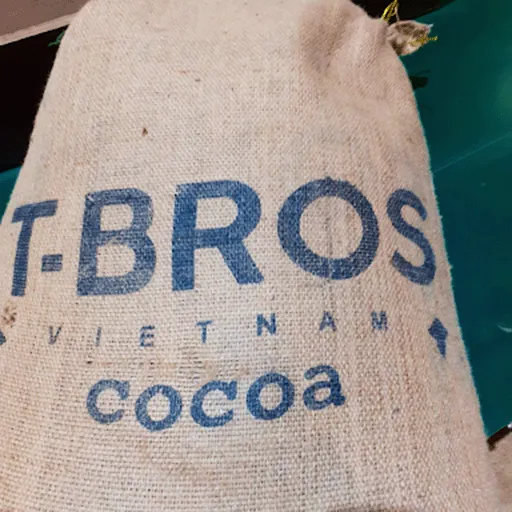 Just off the boat: new lots of B10 and B14. Want to try this new harvest? Reach out to us!