For over twenty years, Daarnhouwer has held offices in Sumatra, making it one of the first foreign coffee trade houses in the area. Our office, warehouse and cupping facilities are located in the city of Medan, the central hub for Arabica coffee. Our team works closely with a selected group of exporters to maintain the quality and availability of our coffees. We don't just buy green coffee, but provide services to our partners, enabling a sustainable business for all stakeholders in the supply chain.
What makes Indonesian coffees so spectacularly diverse also poses the main challenge for sourcing. The complexity of this coffee origin is explained by the multiple regions it comes from. Each region has its own supply chain and pricing structures, with small hold farmers dominating the coffee landscape. Through its operations in Sumatra, Daarnhouwer Coffee seeks to connect coffee suppliers to the world.
FROM LOCAL MARKETS TO THE WORLD
FLAVOURS
FROM THE ISLANDS
Indonesian coffees are as diverse as each of the islands and regions they come from. We source a full range of flavours from the Indonesian islands: citrus and fruit from Bali Kintamani; nut and tobacco notes from Flores; lemon zest, lychee and sweet notes from Java Blawan Estate; spicy and earthy flavours from Gayo Aceh; the complexity of Sumatra Mandheling with intense herbals, licorice and chocolate; fruit, flower, vanilla and caramel from Java Preanger. Washed and semi-washed qualities. Want to receive samples or learn more about other types of Indonesian coffees in our offering? Feel free to reach out: coffeetrade@daarnhouwer.nl
We offer the highest standard quality control of all of the premium Indonesian coffees in our collection. We are proud of having full control on the quality of all coffees departing from Belawan port. Pre-shipment and stuffing samples are drawn by our own team and analysed at our SCA certified cupping facility. We provide sealed samples and quality / loading reports to our clients. In addition, Daarnhouwer supports shippers with the setup of certified supply chains across Indonesia, including Aceh, West Java, Bali and Sulawesi.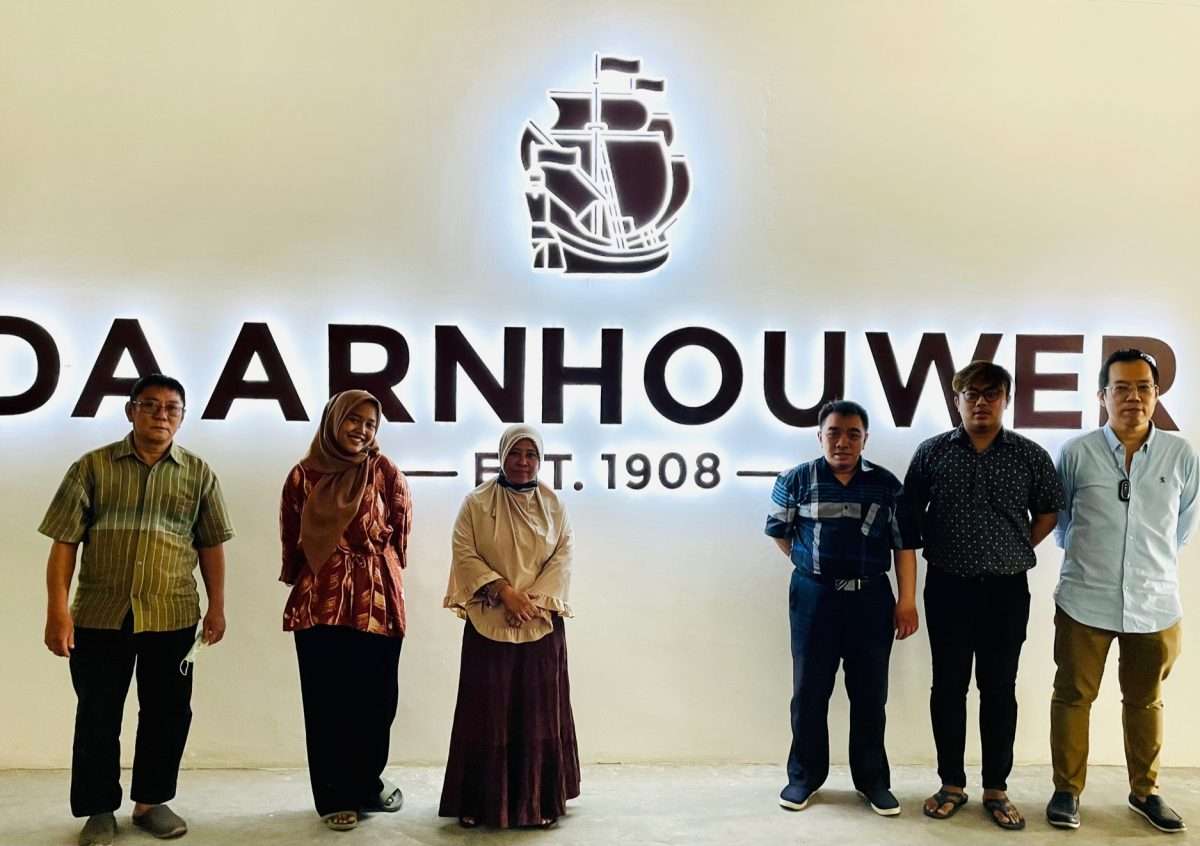 Team Daarnhouwer Indonesia
Sign up here for our updates on Indonesia